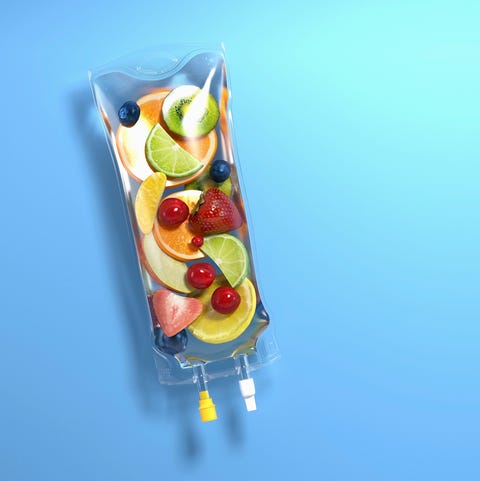 How does IV Therapy boost weight loss?

One of the many benefits of IV therapy is the ability to burn fat and increase metabolism. By supplying your body with vitamins, fluids and other nutrients, weight loss IVs give your body the boost it needs to lose weight effectively during regular exercise.

Recover faster and gain even better results!
Designed to help you get the most out of other BodySculpting Regina treatments like CoolSculpting, Micro-needling, etc. 
Getting crucial vitamins by Iv therapy supports the immune system and balances essential factor levels in the skin to create a more balanced and brighter complexion.
Benefits of IV Vitamin Therapy
Gain vitality and energy                              
Ease symptoms caused by nutrition deficiency
Relive allergy symptoms                 
Protect immune system 
Hydration 
Prevent and restrain free radical damage in the body             
Stop and alleviate oxidative stress (OS)along with oxygen species (ROS)         
Enhance athletic performance and recovery
Anti-aging – powerful antioxidant action to reduce the damage of daily living
Enhances tissue health and repair – builds strong collagen – skin, hair and nails
Detoxifying – eliminates hormones and toxins
WHY WOULD I NEED THIS

Through environmental and diet factors many people are deficient in particular nutrients. These nutrients are essential to maintain optimal body and skin health. Glutathione works to clear the body of the free radicals and toxins that that lead to sunspots and melasma. Vitamin C can brighten and lighten the skin while protecting against colds and flus. Vitamin B12 deficiencies lead to a variety of disorders that are detrimental to the health and well being of many people.

WHAT TO EXPECT
You will receive a customized blend of glutathione & vitamins intravenously. The session should take less than 30 minutes.
HOW OFTEN SHOULD I GET TREATMENT

We recommend a treatment protocol of 2 treatments a week for a course of 8 weeks for optimal metabolic health. This ensures the removal of damaging toxins, as well as added minerals and vitamins to increase energy levels and maximize the results seen through workouts and bodysculpting treatments.
WHEN CAN I RESUME NORMAL ACTIVITIES

You can resume normal activities immediately following the procedure.